Undergraduate
1989 - St. Thomas Catholic High School, Houston, Texas
1993 - BA Political Science - University of Southern California

Internships while at USC:
Constitutional Rights Foundation for the Bicenteniel of the Bill of Rights
Los Angeles City Attorney's Office Gang Unit
Woodward and McDowell during the "No on 167 Proposition" political campaign.


 
Law School
1996 - Juris Doctor - South Texas College of Law
Member of the International Legal Honor Fraternity Phi Delta Phi, Wood Inn
Nov 1, 1996 Licensed to Practice law

July 1997 - Nov 1999 Assistant County Attorney, Angelina County
Dec 1999 - Jan 2001 Assistant District Attorney, Nacogdoches County

February, 2001 Opened Agnew Law Office in Lufkin, Tx.

November,  2015 Opened Agnew Law Office in Galveston, Tx serving both Galveston and Chambers Counties.
Former Board Member of the 159th Judicial District Court Drug Court Team in Angelina County Texas.
Former Board of Director for Lufkin County Club, in Angelina County, Texas..
Former Worthy President of the Sandpiper Aerie of the Fraternal Order of Eagles 3719 in Crystal Beach Texas.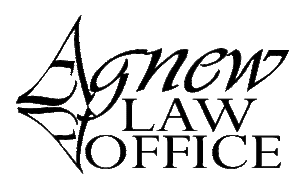 833-WLD-Bill
833-953-2455
agnewlawoffice@gmail.com